Hey y'all! I'm so excited to share with you the Bunch of BBQ Family Pack from Gram's BBQ! This mouthwatering BBQ feast is the ultimate way to bring the whole family together around the dinner table and enjoy some of the best Southern comfort food in Riverside.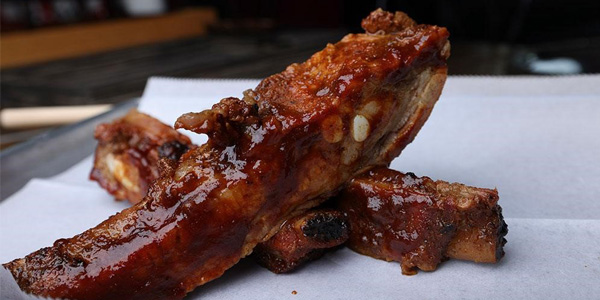 Pork Rib Tips
Now, let me break down this incredible Family Pack for you. First up, we've got three whole pounds of tender, juicy pork rib tips. These little morsels of BBQ heaven are seasoned to perfection with Gram's secret blend of spices and slow-smoked over a wood fire for that authentic Southern BBQ flavor. Trust me when I say that these rib tips are so good, they'll have you reaching for seconds (or maybe even thirds)!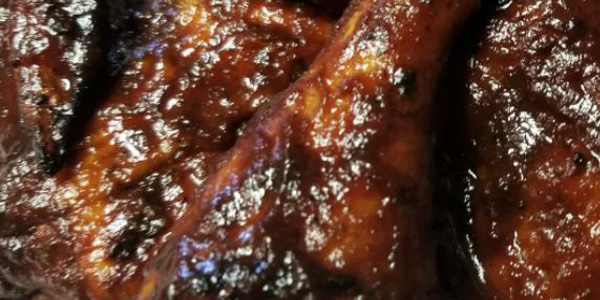 BBQ Chicken
Next up, the Bunch of BBQ Family Pack includes a whole BBQ chicken, cut into eight succulent pieces. This isn't just any old chicken, folks. Gram's BBQ takes their chicken game seriously, marinating each bird in their signature blend of spices and then slow-smoking it until it's tender, juicy, and absolutely bursting with flavor. There's nothing quite like biting into a piece of Gram's BBQ chicken – it's a true taste of Southern hospitality!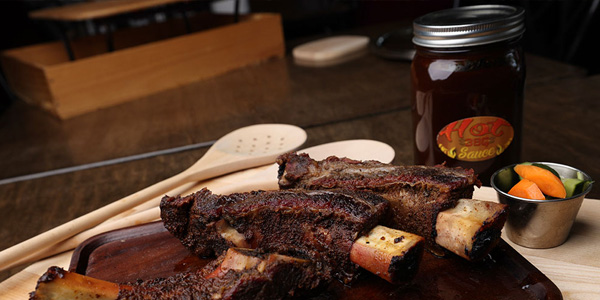 Hot Links
But wait, there's more! The Bunch of BBQ Family Pack also comes with three mouthwatering hot links, cooked to perfection and packed with a deliciously spicy kick. These hot links are the perfect complement to the milder flavors of the rib tips and chicken, and they're sure to be a hit with any spice lovers in your family.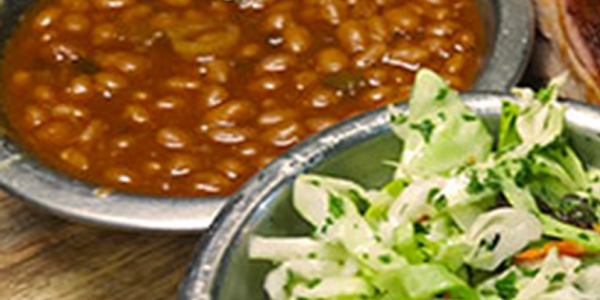 Sides
Now, what's a BBQ feast without some tasty sides to round it all out? The Bunch of BBQ Family Pack has got you covered there too, with three 12-ounce side orders of your choice. Whether you're in the mood for some creamy mac 'n' cheese, tangy coleslaw, or smoky baked beans, Gram's BBQ has a wide variety of delicious side dishes to choose from.
And let's not forget about the cornbread! This Family Pack comes with four pieces of Gram's BBQ's signature cornbread – a fluffy, golden-brown treat that's the perfect accompaniment to all that smoky, savory BBQ goodness.
In summary, the Bunch of BBQ Family Pack from Gram's BBQ is a true Southern feast that's perfect for bringing the whole family together for a delicious, home-style meal. So why not treat your loved ones to this mouthwatering BBQ extravaganza and experience the warm hospitality and incredible flavors that have made Gram's BBQ a beloved Riverside institution since 1987? Happy feasting, y'all!