Hey there, BBQ lovers! Today, we're taking you on a finger-lickin' journey to the heart of Riverside, where the irresistible aroma of smoked meats has been wafting through the streets for over three decades. We're talking about none other than Gram's BBQ, the embodiment of Southern love in our beloved city.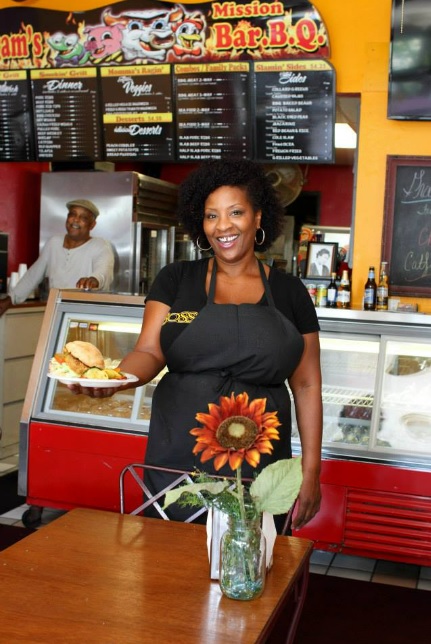 Rewinding back to 1987, my father Robert Bratton embarked on an adventure to bring the flavors of his childhood to Riverside. Inspired by his mother, Josie "Gram" Bratton, and his Southern roots, he opened Gram's Mission BBQ right across from the iconic Mission Inn Hotel.
The Bratton family's story began in Rock Hill, South Carolina, where Gram and Pete Bratton, along with their seven kids, lived the hard knock life. In 1956, they migrated to Riverside, searching for a brighter future. Little did they know, the spark of their Southern spirit would eventually ignite an authentic BBQ haven in the heart of California.
Fast forward to the launch of Gram's BBQ, and Robert was on a mission to honor his mother and his family's culinary legacy. Pouring his love and passion into every aspect of the restaurant, he crafted an award-winning BBQ sauce that brought together the essence of family recipes, a commitment to daily freshness, and a dash of Southern flair.
The result? A mouthwatering BBQ experience that Riverside just can't get enough of! From the tender, smoked brisket to the juicy, fall-off-the-bone ribs, Gram's BBQ has been a cherished local gem for generations. And let's not forget the scrumptious sides – creamy mac 'n' cheese, tangy coleslaw, and fluffy cornbread, all made with Gram's original recipes and a whole lotta love.
But it's not just about the food at Gram's BBQ. It's about the connection, the memories, and the shared experiences that make every visit feel like coming home. The walls of the restaurant are adorned with family photos and memorabilia, a testament to the rich history and deep-rooted love that inspired this Riverside institution.
So, next time you're craving some finger-lickin' good BBQ, remember that at Gram's, you're not just indulging in a meal – you're savoring a piece of Southern history, right here in our hometown. And trust us, with every bite, you'll taste the love, dedication, and passion that has made Gram's BBQ a Riverside staple for over 30 years.
Now, grab some napkins, gather your loved ones, and let's dig into some good ol' Gram's BBQ. See y'all here!