Hey y'all! Welcome to Gram's BBQ in Riverside, CA, where we've been servin' up finger-lickin' good Southern Style BBQ with our unique twist since we first fired up the smoker. We pride ourselves on understanding the full depth and breadth of Southern Style BBQ, and we're here to share our passion for this delicious, smoky goodness with you. So sit back, relax, and let us walk you through our take on the world of melt-in-your-mouth BBQ!
The Heart and Soul of Gram's BBQ
A Brief History
Southern Style BBQ has a rich history, dating back to Native American cooking techniques and the influence of African, European, and Caribbean cuisines. This unique style of BBQ has evolved into a beloved culinary tradition in the Southern United States, and we're proud to bring that tradition to Riverside, CA, with our own innovative spin.
Regional Inspirations
At Gram's BBQ, we appreciate the distinct regional variations of Southern Style BBQ and draw inspiration from each area to create our signature dishes. From the tangy sauces of North Carolina to the smoky dry rubs of Memphis, we've got something for every BBQ lover.
The Meats
We know that great Southern Style BBQ starts with top-quality meats, and that's why we source only the finest cuts for our menu. From succulent pork ribs to melt-in-your-mouth beef brisket, we slow smoke our meats to perfection using our secret blend of hardwoods and fruitwoods for that authentic smoky flavor.
The Art of Smoking and Grilling at Gram's BBQ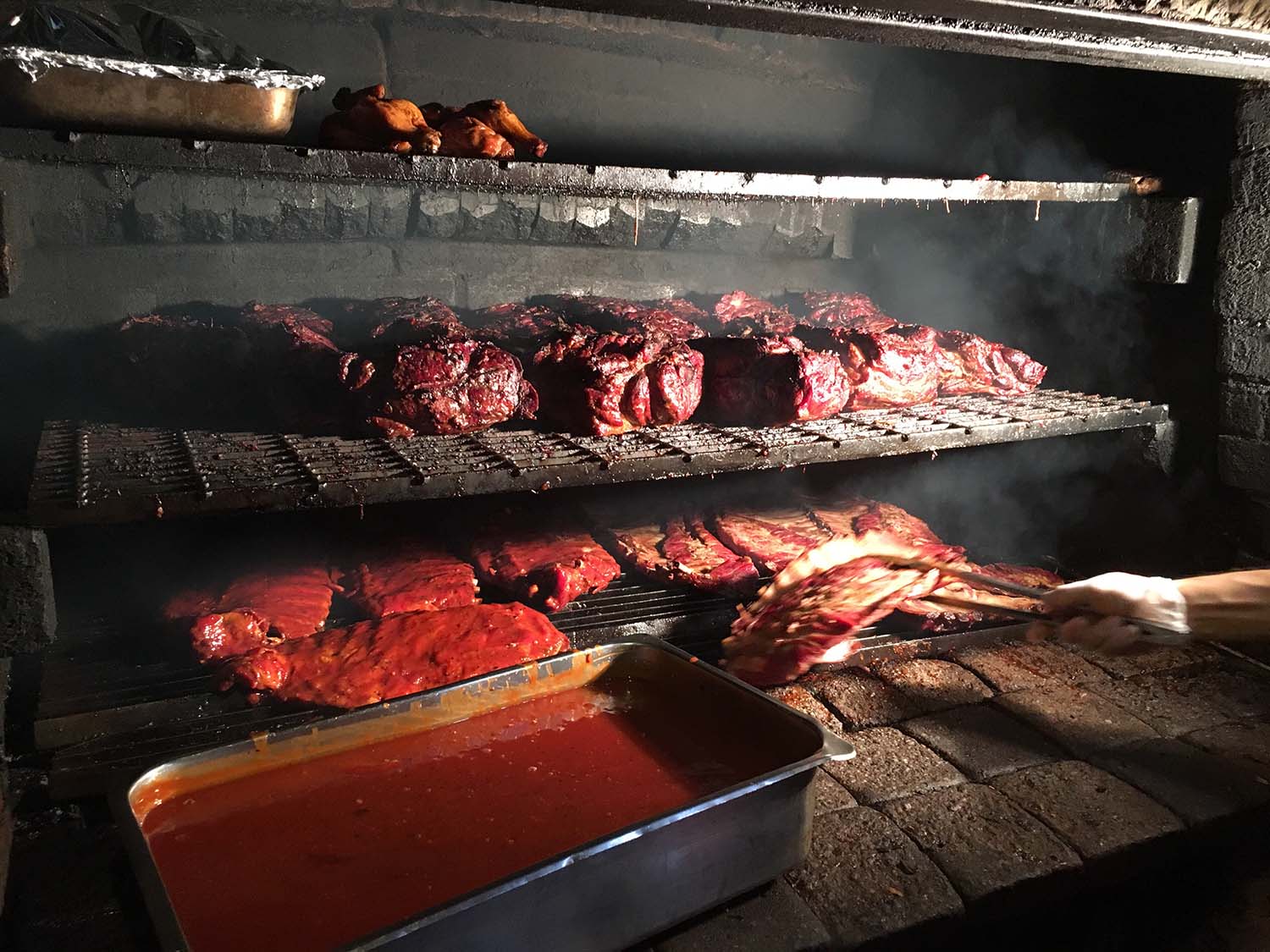 Our Smoking Process
At Gram's BBQ, we're all about low and slow—that's the name of the game when it comes to our Southern Style BBQ. Our expert pitmasters carefully maintain a consistent temperature in our custom smokers, ensuring that our meats are cooked to perfection with that deep, smoky flavor that keeps our customers coming back for more.
Our Grilling Techniques
Grilling also plays a role in our innovative spin on Southern Style BBQ. Our chefs know when to use direct heat for a quick sear and when to utilize indirect heat for slower, even cooking. The result is an unforgettable combination of textures and flavors that'll have you hankerin' for more.
Slather It On: Gram's BBQ Signature Sauces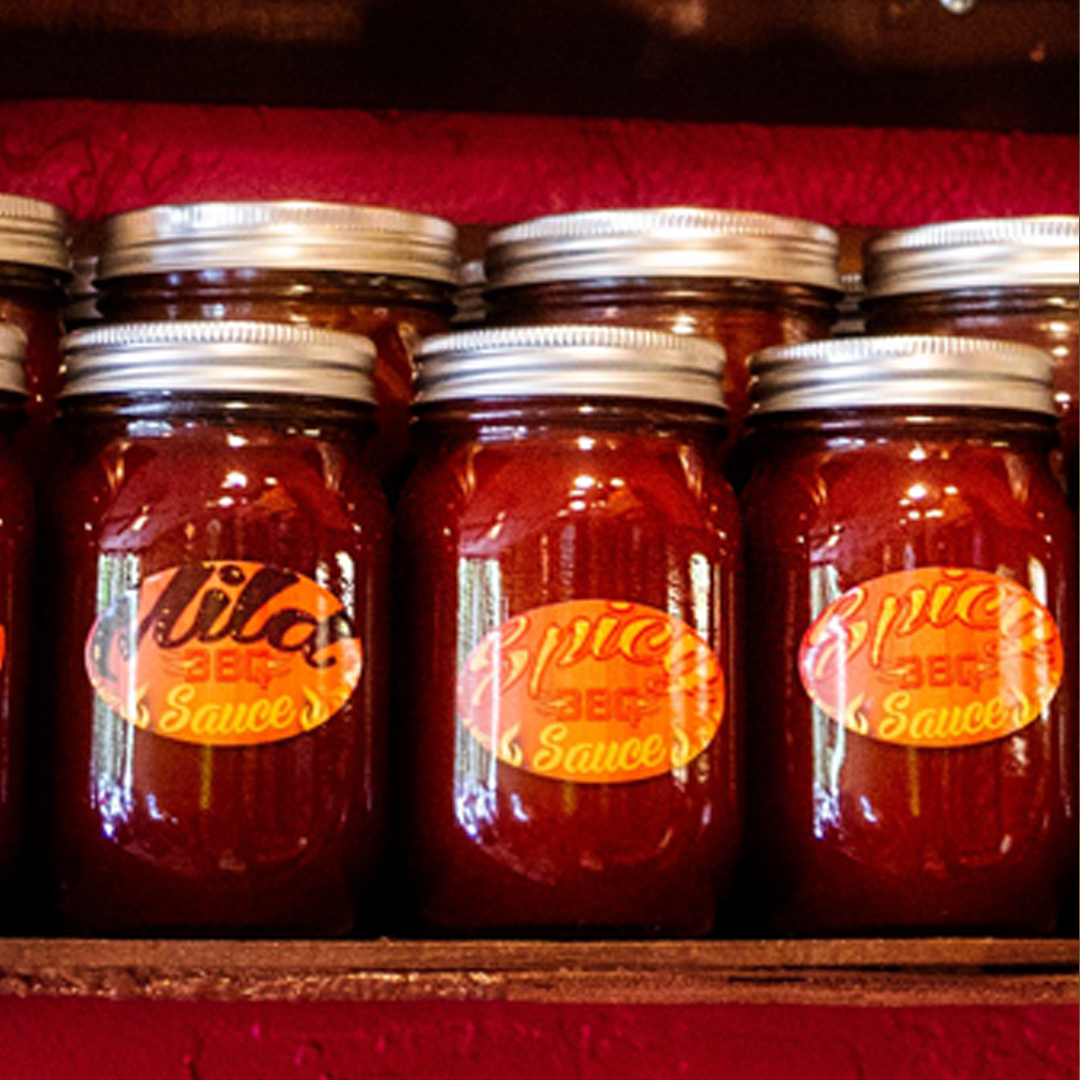 No Southern Style BBQ experience would be complete without talkin' about sauces! At Gram's BBQ, we've taken inspiration from the classics and put our own twist on them to create our line of signature sauces:
Gram's Mild BBQ Sauce: A sweet, smoky tomato-based sauce with a kick, this is our homage to Memphis-style BBQ—ideal for our ribs and pulled pork.
Gram's Spicy BBQ Sauce: A kicked-up version of our Mild sauce, inspired by Memphis-style flavors and infused with a fiery heat that'll have your taste buds dancin'!
Side Dishes: The Unsung Heroes at Gram's BBQ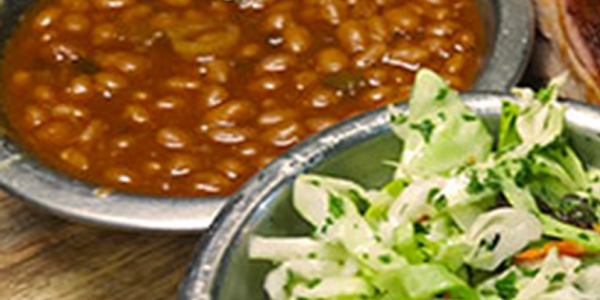 What's a BBQ feast without a slew of scrumptious sides? At Gram's BBQ, we've got you covered with our spin on classic Southern Style BBQ accompaniments:
Gram's Baked Beans: Our sweet, tangy, and smoky baked beans are made from scratch and simmered to perfection for a taste you won't forget.
Riverside Mac and Cheese: Creamy, cheesy goodness with a hint of smoky flavor, our mac and cheese is the perfect pairing for our smoked meats.
Crunchy Coleslaw: We've put a fresh twist on this tangy, crunchy side, using a secret blend of spices that provides a refreshing contrast to our rich BBQ dishes.
Gram's Cornbread: Our Southern-inspired cornbread is the ultimate BBQ sidekick—moist and crumbly, with just the right amount of sweetness.
California Potato Salad: We've infused this classic side with a touch of West Coast flair, creating a creamy, tangy, and satisfying potato salad that's perfect for any BBQ feast.
FAQs About Gram's BBQ
Q: How do you ensure your meats are cooked to perfection?
A: At Gram's BBQ, our expert pitmasters carefully monitor the temperature and cooking process, using quality thermometers to ensure that our meats are cooked to a safe internal temperature while remaining tender and juicy.
Q: Do you offer vegetarian or vegan options?
A: Absolutely! We understand that not everyone's a meat-lover, so we offer a variety of delicious vegetarian and vegan dishes, including our mouthwatering Veggie BBQ Sandwich.
Q: Do you offer catering services?
A: You bet! We'd love to bring the taste of Gram's BBQ to your next event. Just give us a call or visit our website to learn more about our catering options.
Q: Are there any gluten-free options on your menu?
A: Yes! We have several gluten-free options available, including our delicious pulled pork, smoked chicken, and many of our side dishes. Just let your server know about your dietary needs, and we'll be happy to accommodate you.
Conclusion
At Gram's BBQ in Riverside, CA, we're passionate about Southern Style BBQ and excited to share our love for this classic American comfort food with you. From our authentic, smoky flavors to our innovative twists on traditional dishes, we strive to create an unforgettable dining experience that'll have you coming back for more.
So, the next time you're craving some finger-lickin' good BBQ, come on down to Gram's BBQ and let us show you how Southern tradition meets Riverside innovation. We can't wait to serve you up a heaping plate of deliciousness. See y'all soon!