A Celebration of Seafood Delights on Fridays and Saturdays
Dive into the ultimate seafood feast with Gram's BBQ's Fish Fry-Day, an exclusive event held every Friday and Saturday that showcases our mouthwatering selection of fish plates. At Gram's BBQ, we pride ourselves on our commitment to quality and freshness, and our Fish Fry-Day experience offers a delectable taste of Southern comfort food that you won't want to miss.
Choose from four spectacular fish plates, each designed to tantalize your taste buds and leave you craving more:
The Shot Caller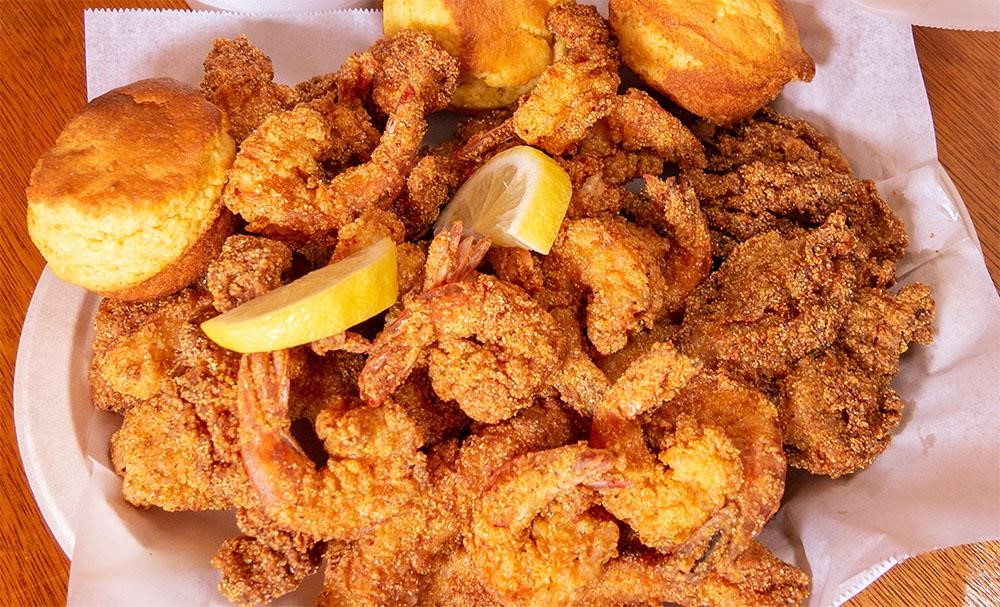 A bountiful seafood platter that features 8 crispy fish fillets, 13 succulent shrimp, and 4 tender oysters, all cooked to perfection. Paired with 2-12 oz sides of your choice and 3 fluffy cornbreads, this generous plate is perfect for sharing with friends and family or indulging in all by yourself.
The Big Daddy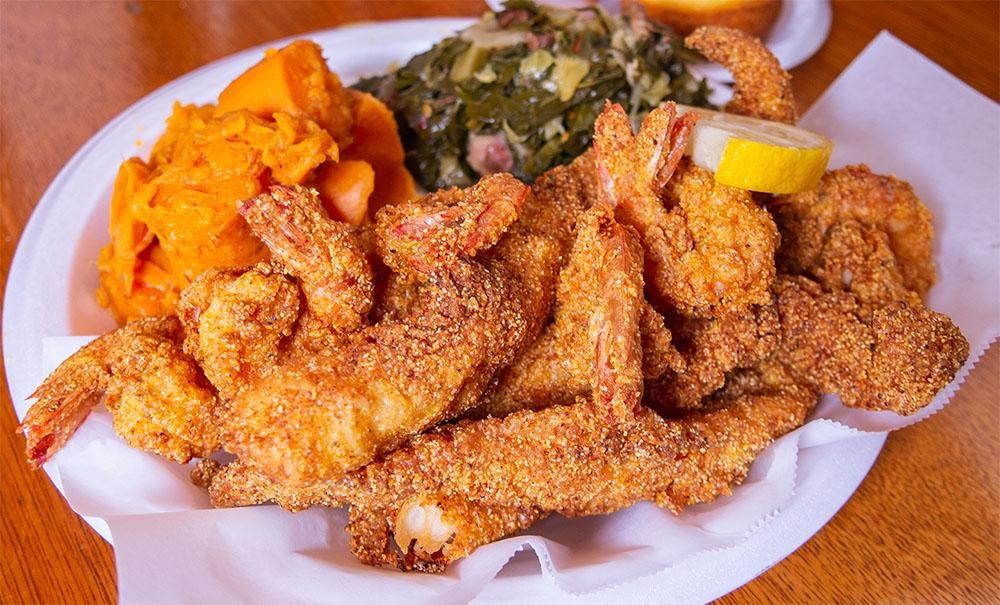 A hearty serving of 6 golden fish fillets, 7 juicy shrimp, and your choice of 2 delectable sides, accompanied by 2 warm cornbreads. This mouthwatering combination is the ideal way to satisfy your seafood cravings.
The Hook Up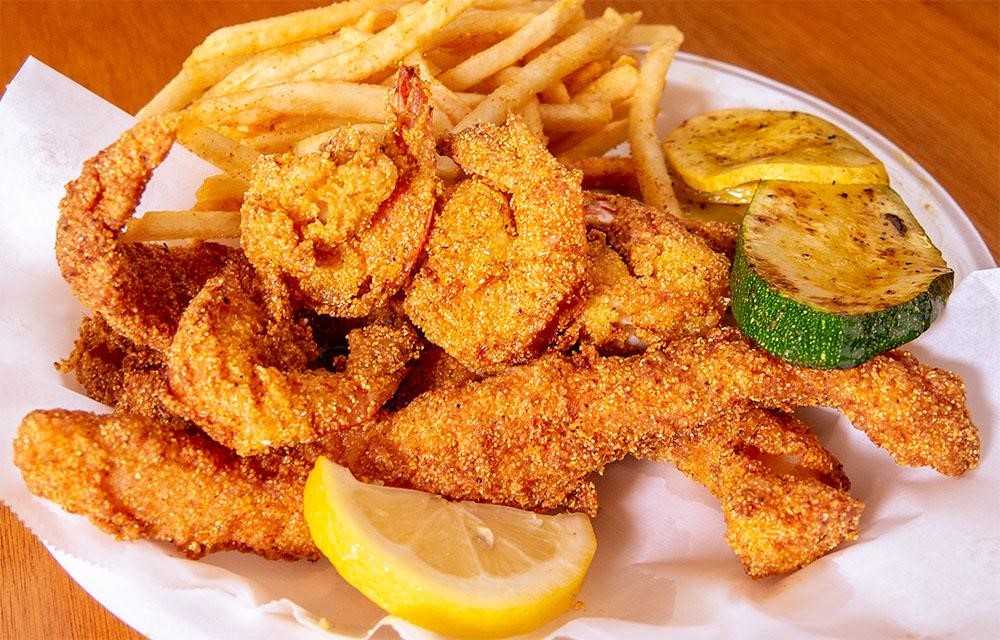 A delicious seafood medley of 3 crispy fish fillets, 4 plump shrimp, 2 scrumptious sides, and a piece of our signature cornbread. The Hook Up offers a perfect balance of flavors and textures that will have you hooked from the first bite.
The Baby Boy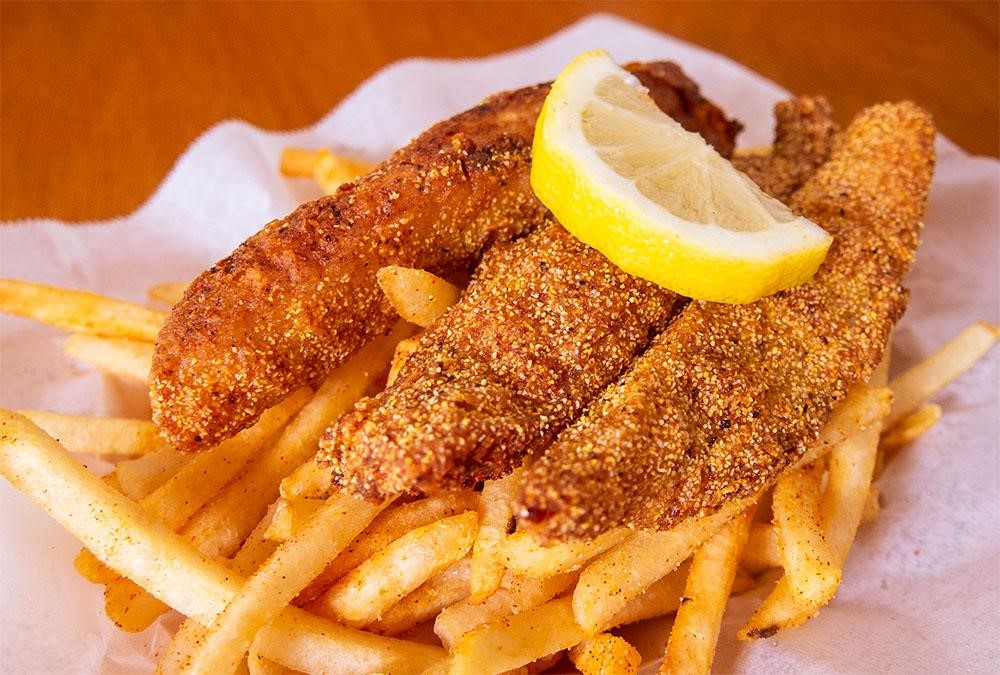 A simple yet satisfying plate featuring 3 scrumptious fish fillets and a generous helping of golden, crispy fries. This classic pairing is perfect for those who crave a taste of Southern comfort without the frills.
Join us at Gram's BBQ in downtown Riverside on Fridays and Saturdays for our Fish Fry-Day extravaganza, just across from the iconic Mission Inn Hotel. Experience the vibrant flavors, warm hospitality, and Southern charm that have made us a beloved destination for food lovers since 1987. We can't wait to share our passion for seafood and Southern cuisine with you!