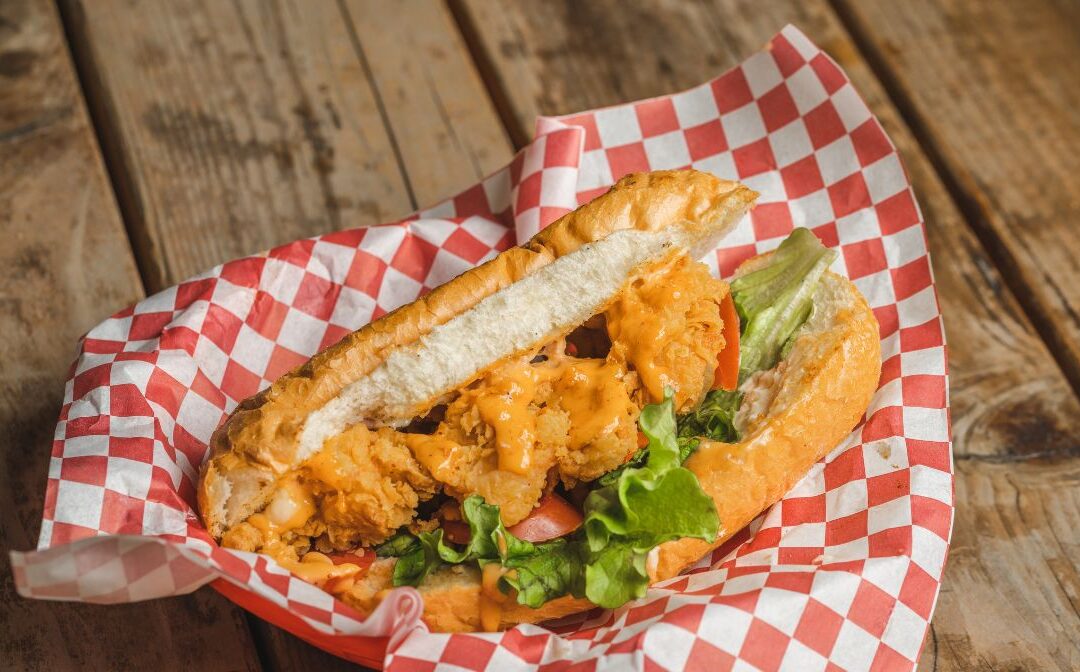 Today, we want to shine a spotlight on one of our most popular dishes, the Oyster Po' Boy. This sandwich is a Southern classic, and at Gram's BBQ, we've put our own unique spin on it that's sure to make your taste buds dance with delight.
Imagine biting into a soft, fresh roll, filled to the brim with plump, juicy oysters that have been cornmeal-battered and fried to golden perfection. The oysters' natural briny flavor is beautifully complemented by the crunch of the batter, creating a symphony of textures and tastes in every mouthful.
But that's not all. At Gram's BBQ, we believe that a Po' Boy isn't complete without a generous drizzle of our award-winning barbecue sauce. This sauce, a secret blend of family recipes, adds a tangy sweetness that elevates the fried oysters to a whole new level of deliciousness.
The Oyster Po' Boy is a celebration of Southern cuisine, a testament to our commitment to freshness and quality, and a tribute to our beloved Gram, whose love for food and family continues to inspire us every day.
So, come on down to Gram's BBQ and treat yourself to an Oyster Po' Boy. Experience the warmth of Southern hospitality, the joy of family traditions, and the irresistible flavors of our Southern-style BBQ. We can't wait to serve you!